Travel Kenk Dream Inc. specializes in the personalized and stress free travel requirements of my clients across Canada.

Vacations will create experiences and life-long memories for ourselves and our loved ones through our beautiful Canada Country.

Events are special and allow us to celebrate with others anywhere in Canada.
You have many things on your mind when it come to Business travel and I will ensure your travel arrangements will be one less stress in no time to reach your destination across Canada.
At Travel Kenk Dream Inc. you are treated like family and you will discover the personalized service will allow you to enjoy your travels in Canada.
Please do not hesitate to complete the Travel Request Form so I can make your trip enjoyable and safe. Thank you
My goal is not only to make your trip enjoyable and safe but to give you options.
Everyone is different and everyone is looking for something different. So either you are looking for the perfect spot for a Wedding, Anniversary, Birthday and/or any Event big or small you have in mind, Travel Kenk Dream Inc.want to give you few choices.
You can select and create your own trip and/or you can contact me and I will help you to create what you are looking for. You have to remember if you have read "About Me", I have been over 22 years in the Administration Industry as an Administrator and won 3 awards to be the best of the best. Which means; creating Events, organizing and scheduling Travel arrangement. That is why I am the best because I will always look to get the best deal for you, your family, your friends and your guest. A client was asking me if I can assist in the creation of her wedding and another one was asking me to assist for a 60th Anniversary Birthday. No problem – Even though I am there to direct you and help you in the best manners of my knowledge for your trip, as a former Administrator, I want to be there for you; for what you are looking for and need. Travel Kenk Dream Inc. is different then any other Travel place you have experience. Yes, I offer great tips and Travel experience but the way I personalize everyone request, this is why it's make me unique. This is why I am the best of the best, This is why I won 3 awards because I am good at what I do! Because I am there for you only, your family, your friends and guest. 
There is options and you are not stop to one only. Instead of opening so many windows trying to find the best deal, I bring you all the information to you through this website. I also come across a client who is very important through the Social Media and want to keep their Privacy and confidentiality which I guarantee and will find the right place in this manner for this person not to be bother and still have their privacy. It doesn't matter who you are, it doesn't matter where you are coming from, what budget you have Travel Kenk Dream Inc. personalize your trip for what you are looking for. Personalize services for what you want. Just look, if you can't find it, just ask! I am there for you…

You rather go with a Travel Club, that is great. I have the best travel club you can imagine! There is a lot of Travel Club but this one is different and that is why I choose it. Not only it's give you great rewards but the rate shrinker quick in from the moment you leave your house to the moment you get on board. It is more then accumulating points. That is why it's make this Travel Club unique. Watch the video under World Class Company of my website and you'll understand.
You want to take pictures, who doesn't on holiday but why not benefits from your pictures by adding interest and money. Snap, Tag and Share! Why not….The opportunity is there, so why not benefit of it. Check it out under "Other Opportunities"
This website is not finish yet as I am building this by myself. Every piece of information I am including, I am trying to think outside of the box so it can give you options. Some people doesn't like to give option because it doesn't direct them which means you  to their funnel to make money. My philosophies, it's not about money. It's about what you want, what you are looking for. Every day, you will find new information. We are all different, we all look for different information and that is why it's important for me to take the time to give you the right information.  
***Please note once Travel Request Form is submitted, you won't received a confirmation – I am sorry for the inconvenience and we are working to make sure you will received in the future a proper confirmation but I can assure you, once you click submit we do receive accordingly all the information. You can also contact me under "How to reach Me".
Please share your comments so I can improve this website the way you want it. Thank you and hope to connect with you soon… 
Sincerely
Julie Kenk
PLANE
TRAIN
BUS
MOTORHOME
BUS
Sorry for the inconvenience – Still under construction – Thank you – New Information will be here soon.
GONDOLA
Sorry for the inconvenience – Still under construction – Thank you – New Information will be here soon.
HELICOPTER
Sorry for the inconvenience – Still under construction – Thank you – New Information will be here soon.
TENT & TIPI
What is The Best Tent or Tipi to Choose
Looking at The Star Make me Feel Like A Superstar!
So Why a Tent or even a Tipi! it's not for everyone but certainly relaxing in so many great aspect. We love our comfort of our house as we are custom to and for some it's a must! One thing I've noticed as an adult we have more tendency to go camping with the kids to give them great memory and what is ground zero so we can teach them another way of freedom. This experience is the most beautiful gift you can give to any kids going camping, running, fishing and not to mention swimming in the lake. I have worked in the past teaching people how to survive and live with and/or without a tent. Reconnect with nature is probably is the most beautiful thing you can add to your bucket list. Camping for a weekend or couple days where it bring you closer to the people you are with. You don't have to worry about any electronic, nor laundry or even cleaning.
However choosing the right Tent might be wiser choice then buyer something cheaper and faster that you are not sure about. Unless, you like to sleep looking at the stars then it's not a problem and you don't need a tent.
Today's tent market is the WOW factor as there is plastic furniture, mattress and even sectional room inside your tent.
The first thing you have to ask yourself, how many people will be sharing the space? From the market today you can even fit 15 peoples in a tent and much more.
Do you want a cabin tent or a dome tent?
When you choose a tent there is a lot of choices, from room dividers with pockets inside, 3 seasons tents, 4 season tents to the A-Frame Tent, Umbrella Tent and the last but not the least to the Geodesic or dome tent. The other factor you have to consider, do you want a tent where you stand or not. Not only you have to look at what will be your journey of driving to a site, set the tent and big bada boom you can relax or going hiking for couple hours to find the right place and making sure you have and your team has everything handy on their back of their backpack.
When you buy a Tent plan for a minimum of 25 square feet floor space per person – that way if it do rain you have more space and even so take it a little bit bigger so you can storage your equipment. Lots of people are 6′ height so it is very important to find all the information prior and see if you can accommodate everyone needs for an enjoyable time through the camping site.
The fabric of the tent, touch it, feel it – look to see which season is good for what you are looking for. The price is really not important but more the quality that can bring you through your camping.
There is right now through the market Dome Tent for 7 person at $79.99 to 12 person for $159.99
There is right now through the market Cabin Tent for 6 person at 124.99 to 15 person for $349.99
Of course if you are less then 6 or 7 – there is a variety of tent that is an average of any prices you want. It's just a manner of what are you looking for. Don't forget to choose also a tent with window where you can have circulation and keep the air going through. Most tent come with either aluminum or fiberglass poles which is link with an elastic shock cord. Check your tent before you walk out of the store to make sure everything is included. Otherwise you will need to buy the extra necessary to hold your tent. If you are in the middle of nowhere and don't know how to do certain things – you certainly don't want to miss anything.
There is also something to consider; if you are not planning to go camping often. How about renting a tent! This is where Travel Kenk Dream Inc. will make sure you don't have to worry and go through an adventure you don't want to remember. I personalize your trip from the best gear, from the best rates, from the best Canadian camping experiences with road map, camping site with the beauty of what nature can bring you. I make sure everyone is look after. Prepare the list for you for what you need it through your journey. Give you a list of different activities through the camping site or the hiking site. Reserve for you prior your arrival the camping site. All the details you might not think, I look after. I want you and your family and friends create an awesome trip and that is why I am there to assist you through this awesome journey.
Travel Kenk Dream Inc. has great resources where you can even go for a weekend, couple days, a week into a Tipi and live the experience of the wild west of Canada. How about a Trapper's tent. You would be amaze how comfortable this could be when everything is on site.
For me to help you, take a moment to complete the Travel Request Form where I can assist you in any matters regarding you taking your family or your friends camping.
HOTEL & RESORT
Hotel or Resort
Service to All Clientele from a Great Support!
Choosing an Hotel is as much important as choosing the place you want to go on holiday. That room, that location has to meet your standard. You probably have watched Hotel Impossible with Dennis Rodman or even Hotel Hell with Ramsay. Both TV Show will demonstrated how bad an hotel owner can look after their hotels. They are not bad people but some doesn't have the right experience to handle an Hotel/Resort or even are overwhelmed or maybe it's other reason that has occur to have have their Hotel/Resort in such way. Thank God! it's not everyone but in a way, I am glad those 2 gentleman's went there and help them to be on the right path. There should be more like them.
I am sure you have experienced the horror of going through an hotel that you wish you would never have cross the door at the first place. I did and it's not pleasant. I found over the years, I am getting picky more and more because this is the room you are going to sleep in and walk bear feet so it's important you have a high standard. There is awesome Hotel and Resort out there and treat you the way it should be. There is some also who will cut the corner just to make a profit which is not good as you might not return. We all go through review and look for the best star but as Dennis Rodman has been showing in a 4 star which was not a 4 star you can't count on that. But with his expertise and support staff, he was able to bring this back to a 4 star. Some who has cross that door and don't want to make a fuss about it just don't care and just want to relax and sleep without looking at anything. Today, it's so important to look at every details you might noticed;  you might get sick because of that which is pretty sad. I am sure you don't want to find out.
So taken your time to choose wisely beside looking at review and star and reading comments is probably one of the biggest factor. After all your search, you are going to follow your instinct anyway! That is not to mention the food, the activities and the services that is offer through their systems. You are going to put a review anyway at the end of your trip. It's almost like the mystery shopper and hoping you are helping the next person. I am not Dennis Rodman nor Ramsay but through my experienced of life and sending clients to the right Hotel/Resort has proven that I want to make sure my clients will be going in a place that I know there is no worry and they can sleep at night without no incident.
I have experienced from the 5 star Hotel/Resort to 2 star. We probably all did either because we didn't have no choice at that time or either we did have a choice and enjoy THE moment through a breath of fresh air. Through the internet there is so many choices it's even not funny. But most of us will sort first by the price, then by the star then will go through review and hoping the one we found the cheapest fit our bill. We trust the review we saw online or either someone close went there. Time changes and whoever went there, you never know if it turn for good or bad. You just hope the review is the same as our expectations.
So how do you choose the right Hotel/Resort?  Before you go any further and jump into the internet trying to find the right one.
Ask yourself, where do I want to go first and how many people will be with me? It's important because if you have an infant on holiday just like I did when my daughter was 8 month old, you want to make sure the Hotel/Resort can offer a crib and maybe babysitter at night and what is the rules around that. I use both and I never had to worry about my daughter. If you children is older, maybe you want to check out what is the facility offer for that ages. Having a playground for them at younger age is certainly more then pleasant to have on site. Location, Location is so important. I remember in the past I have booked an Hotel for one of my client in Manitoba and for some reason, the client decided to change due to his business which is fine and end up choosing himself a motel with quarter aside his bed. Man! did he regret not to phone me that night. That was funny. Not exactly what I have booked. So it is very important that you as my client you communicate anything and everything to me so I can make sure your stay is enjoyable not movable.
Do I want to be away from socialization or surrounded of a lot of people? Some people can't be in a quiet place and has to heard noise. I don't mind so much socialization nor quiet place but a middle ground is also good. We live in a society that our world turn too kick too fast. We stop looking around and even on holiday we don't pay attention anymore then only knowing that we are away from work and that is what count. Wife is happy and you are with the kids trying to pass a good time which is good. However, you really need to analyze more your surrounding then guessing from pictures. You might have more then one surprise you were not expected.
Do I want to have lots of activities offer and/or just peace and quiet? I like both but certainly not events that goes on pass midnight to middle of the night which happen often when people drink and doesn't see the time. I am not that old but I certainly like my sleep. You have to look at what the Hotel/Resort offer and what is their schedule. You might have the best view after all but at what price you are willing to sacrifice some of your sleep. Make sure you are away from bar entertainment if this is not what you want or even swimming pool where you can smell chlorine miles away. It might be convenient for the kids but health wise, not sure it is healthy to breath this all the time. Thank God! to the non-smoking room but still as of today some people are too lazy to go outside and will trick the system to smoke in their room. For a non-smoker that can be very  un-pleasant mostly if you are allergic to smoke. Some of Hotel/Resort still allowed this feature but not all of them and 95% now has turn to non-smoking but has offer for their guess a place where they can smoke freely. I am a smoker which is my bad but regardless, I wouldn't smoke in a room. I would go to the designated area according to the Hotel/Resort and respect the other that is surrounding me. That is the least I can do.
What is the view I want to see from my window? event though you might say, we won't be in the room often but I went to New York in a very nice hotel and I said the same thing, until my windows was facing the huge generator a/c which I found out later on because the blinds was close and I didn't want to create any fuss thinking I won't be there often. It was late at night when I arrive in my room, I was tired and never see anything through the windows because everything was dark. Huge mistake as overnight, I can heard the noise over and over. But we are talking about 26 years ago which today that wouldn't happen. Again, I say wouldn't happen but it always happen. Just came back from Vegas and we were 3 girls taken this room as I didn't have a choice – windows was facing more machine of some sort and the top roof I was able to see. Even though we were very high up, thank God! I didn't heard the noise. Window was tick! Would this be my choice of view no but when you share a room, you go with the flow. We all recall that awesome movie "Pretty Woman" with Julie Roberts and Richard Gere. Not sure if you do remember but he did choose the Penthouse as much as he was scared of high, it was all about the view!
Is there any transportation from the airport to Hotel/Resort? It's not so bad if you are in the city because you can always take a cab or a limousine that your agent has arrange for you but if you are in the middle of no where in a strange place knowing that you are going to be in paradise front ocean view or even mountain view, you'll need to make sure the Hotel/Resort has in place a system to bring you to your destination. This is no time to attract bad guys which we all know this is the first place they hang around to spot their victims.

At Travel Kenk Dream Inc. you are treated like family and you will discover the personalized service will allow you to enjoy your travels in Canada. Please take the time to complete the Travel Request Form so I can help you to achieve your expectations to your standard. It doesn't matter the budget you might have, I will give you the best of the best.
As I have traveled in many place I did, my intention is to put the review and the star and the price of the Hotel/Resort I come across. That will help you to find what you are looking for. I am there anyway to help you, to find what you can't find and go through the rules you might not have think ahead. Even bringing your dog into an hotel which is possible. I am there to take your worry away and make your stay enjoyable and of course in a clean, safe, neat surrounding place you will remember.
CABIN
Sorry for the inconvenience – Still under construction – Thank you – New Information will be here soon.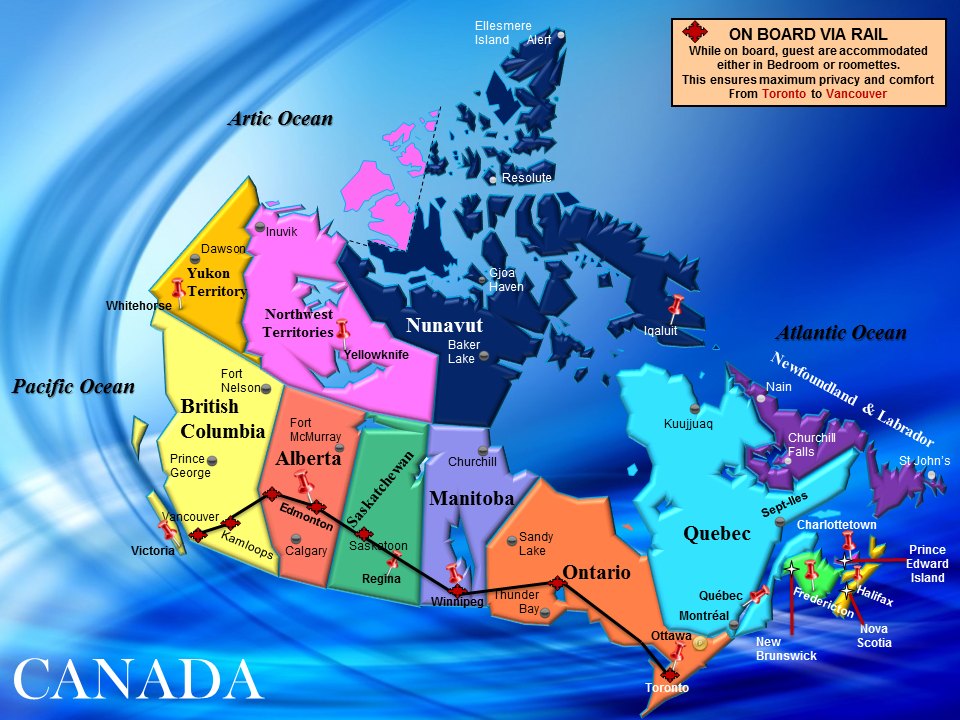 YUKON TERRITORY
NORTHWEST TERRITORIES
BRITISH COLOMBIA
ALBERTA
SASKATCHEWAN
MANITOBA
ONTARIO
QUEBEC
NEW BRUNSWICK
NOVA SCOTIA
PRINCE EDWARD ISLAND
NUNAVUT
NEWFOUNDLAND & LABRADOR
Please do not hesitate to contact me
This page is still under construction but stay tune for new changes happening.
Thank you for your understanding and hope to connect with you soon.
Julie Kenk